Puerto Quetzel: Portside Marketplace



Puerto Quetzel Marketplace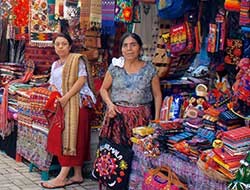 Many vendors, good selection, minimal urging to purchase from the merchants. I've purchased woven items here before and the quality and durability has been impressive. I'm not a "shopper" but I always look forward to being able to browse here whenever we are able to visit.


The items I purchased were table place mats, with an inline-woven design and more of the shoulder bags that are sold as glasses cases, with a zipper pocket area on top. What these are really good for are iPhones; the bags are well-padded and the zippered compartment easily holds several credit cards, licenses, etc. This year's model was slightly longer than the ones I bought two years ago; my guess is they are now intended as phone cases and the new iPhones are a little longer. The over-shoulder cord looks thin but I've been using one of these for a couple of years now and neither the cord nor the edging on the bag show any signs of wear.

The design shown below is taken from one of my bags. The actual colors are vibrant and bold.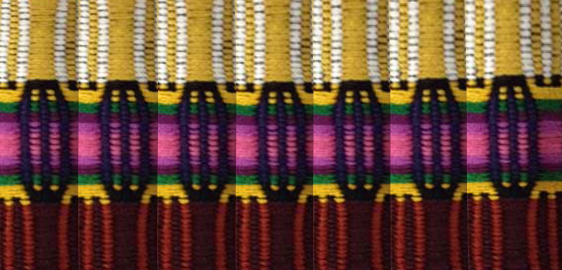 Food Court in the area

Free access granted to all who would answer a tourism survey, but many took them up on the offer and as a result the internet was about as slow as the ship's.